New research shows that the so-called "Me Generation" is becoming a "Tea Generation"
Broadly defined as the generation born between 1980 and 2000, Millennials are now the largest segment of the population, surpassing even Baby Boomers. In the next twenty years, their spending power will swell, so it's not surprising that marketers want to know what makes these young consumers tick.
One recent study released by YouGov last month found that although coffee still holds sway with older Americans, coffee and tea are now equally popular in the 18-29 age group (42%each) and 27% in this age group reported that they drink tea exclusively. Why the shift? Evidence suggests that Americans, and especially younger consumers, are more health conscious than ever. The overall trend is away from carbonated, sugary drinks to more healthful sips. In addition, many Millennials drinking tea seek out value-driven artisan brands that offer a sense of authenticity and creativity.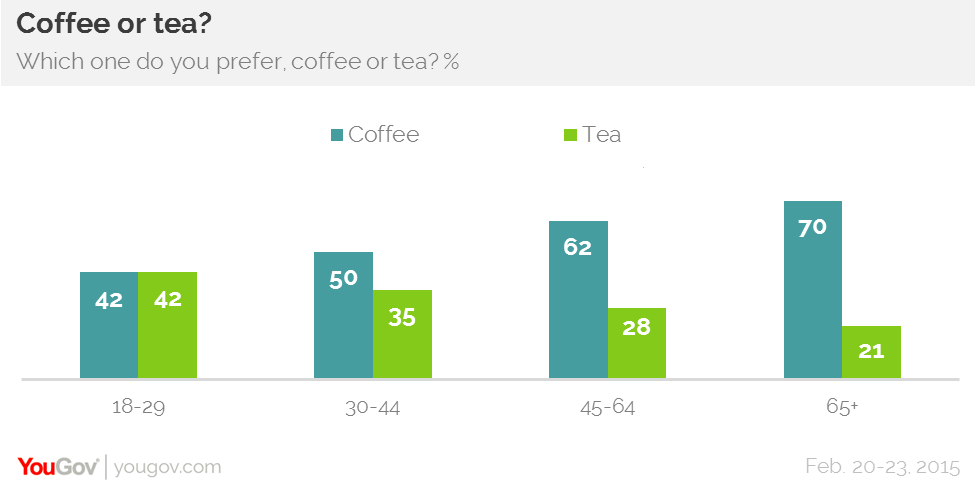 Over a quarter (27%) of under-30s say that they 
only
drink tea, compared to 18% who only drink coffee. Combining those who only drink coffee and those who drink coffee and tea, only 57% of under-30s drink coffee, compared to 76% of people aged 45 to 64 and 83% of over-65s.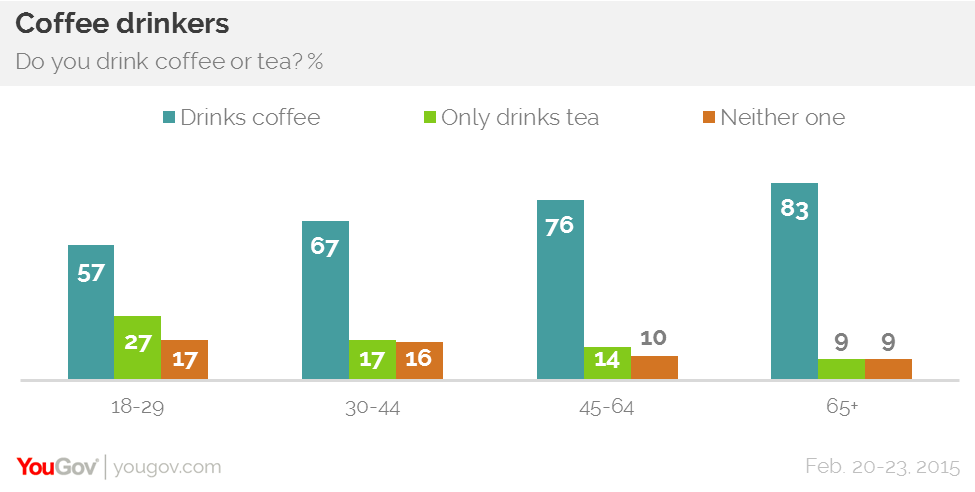 Full poll results can be found here and topline results and margin of error here. 
Like every generation, Millennials are too diverse for neat categorization, but with tea shops, tea lounges and extensive tea menus popping up everywhere, it's clear that tea has an allure for the Twenty-Somethings. After all, if Starkbucks, (who certainly knows a few things about marketing) has jumped on the bandwagon with the purchase of Teavana, it's a good bet there's something afoot.
Read more about Millennials & Tea
Photo by Wholesale of Void/Flickr CC
---
Thirsty for More?
Get your Daily Dose of Steeped Stories, Tips & Exclusive Offers.
Click here for your Free Subscription!