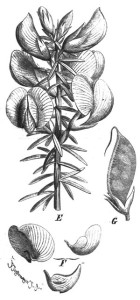 A close relative to rooibos, the Cyclopia plant (commonly known as Honeybush) was first sold commercially in the late nineties. Today, the demand for this tisane exceeds production with 70% of honeybush tea being wild harvested. The cultivated honeybush comes from a few small South African farmers who have recently developed honeybush plantations. The wonderfully sweet profile of this tisane makes honeybush a favorite for children and adults alike.
Trivia:
Native to the Cape of South Africa.
The first believed use of Honeybush as a tisane was in 1705, shortly after the Dutch East India Trading Company settled in what is now known as Cape Town.
In 1882, honeybush was reportedly used by the Khoisan tribe as a treatment for coughs and respiratory infections.
There has been significant growth in commercial production of honeybush in the last twenty years; from approximately 30 tons in 1997 to over 200 tons today.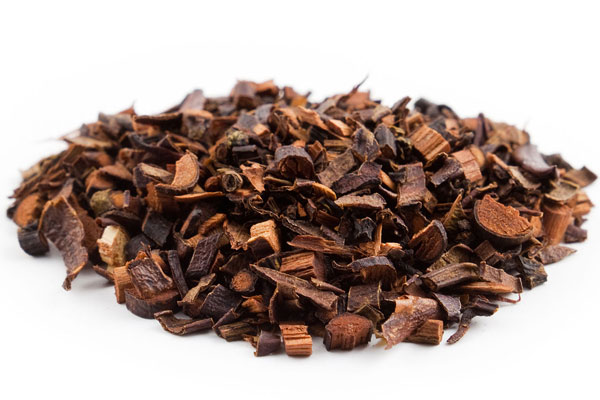 Tips and Tricks:
Caffeine-free, this red tisane is full of wonderful nutrients including vitamin C, potassium, iron, calcium and magnesium.
Believed to have both antiviral and antibacterial properties, honeybush can be consumed regularly to keep germs at bay.
Steep well, at least 10 to 15 minutes. The longer the steep, the richer the flavor.
Honeybush received its name for the sweet smelling yellow flowers it produces. Infuse a wonderful scent in your home by gently simmering honeybush potpourri.
The natural free radicals in honeybush are believed to help with anti-aging. Look for face creams, cleansers and masks containing this herb for younger, healthier looking skin.
The naturally sweet flavor makes it easy to enjoy on its own.
For a healthy cool beverage, brew some honeybush and put it on ice. It's extremely refreshing and the perfect complement to those warm nights.
The soothing qualities of honeybush are believed to help relieve depression, anxiety, and have even been used as a treatment for colicky infants.
For an extra boost of vitamins, replace water with honeybush tea when making your favorite stew, sauce or even baking.
Try It:
note that this post was originally published in 2014