Experience is sometimes the best way to learn. It's one thing to read about something, another to see it, and quite different to do it. Mansa Handcrafted Aged Tea is trying to do just that for the tea consumer: education through experience.
"I wanted to bring aged tea and single origin tea in general into New York to help consumers learn about the world of real tea out there," said Ashley Lim, founder and CEO of Mansa Tea.
Because her dad has been sourcing tea for the last 15 years, she grew up drinking Pu-erh. She said, "I've been exposed to tea not only as a health food but also as a flavorful beverage."
Aged tea
Pu-erh is probably the most commonly known aged tea. The tea leaves go through a microbial fermentation process after they have been dried and rolled, aging the teas like fine wine, allowing a change in flavor over time. Mansa has created The Ultimate Guide to Aged Tea In 7 Minutes to help jumpstart your tea education or for a quick refresher.
Ashley continued, "I used to be a heavy wine drinker. I view tea as closer to wine than coffee in terms of its processing, range of flavors, and aging potential. I want to introduce tea as something people drink not only for their health and wellness but also for its flavors."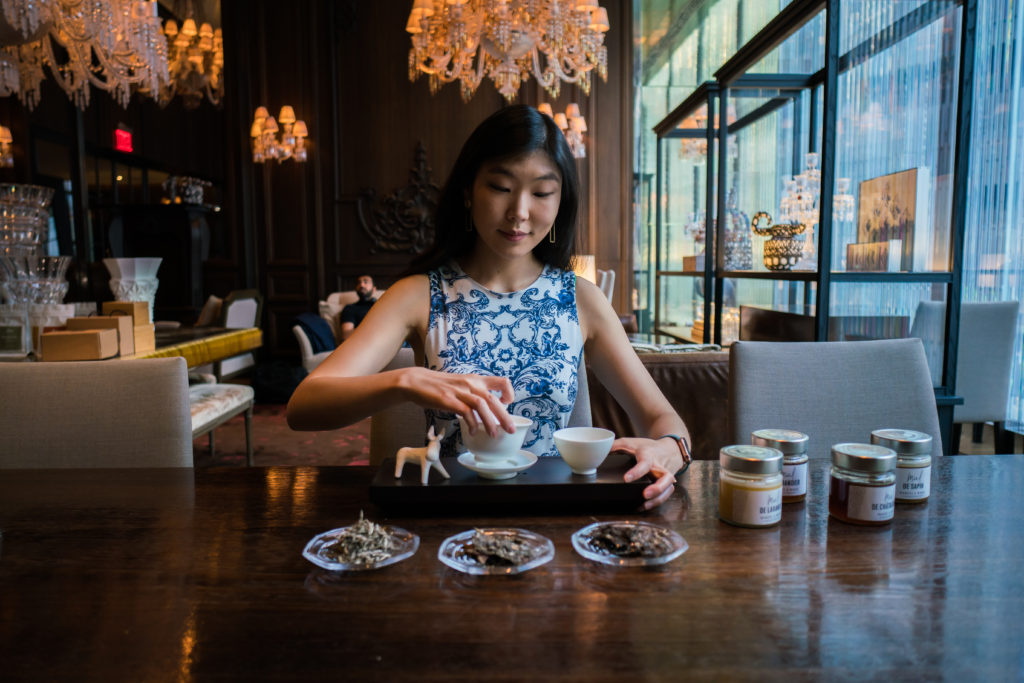 Education in Pairing
Mansa aims to reach beyond that "variety tea box" and mature the palate of the average tea consumer through pairing. They recently began The Art of Tea Pairing workshops at the Baccarat Hotel. One of the last classes featured pairings of aged tea and chocolate. The attendees were quite the round table of tea bloggers.
"Typically when you go to a restaurant a lot of pairings happen with wine, beer, and other alcoholic beverages." Ashley continued, "We wanted to expand that thinking and say what about non-alcoholic alternatives. Tea has so much potential without the calories and alcohol content."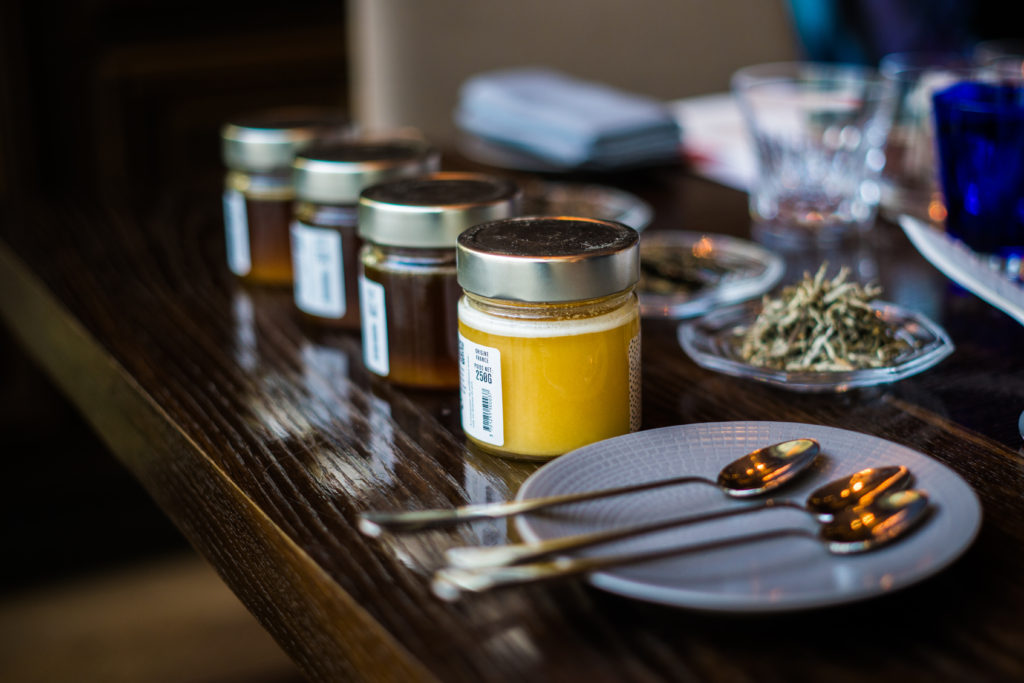 Their newest class features pairing aged tea with honey. The class features four types of honey, all single flower, paired with three aged teas. Students will try each honey and tea separately to familiarize themselves with the flavor profile of each and then taste them paired together.
Ashley concluded, "We were inspired by the questions we get asked after these workshops. One of the frequently asked questions was, 'can I add honey to these single-origin teas.' We'll say, play around with your tea at home – there's no right answer for it. There are so many different types of honey that depending on what you add to your tea, the flavor that comes out of the pairing will be drastically different."     
Mansa's mission is to elevate tea experience and focus on tea education, because, without tea education it's hard to appreciate high-quality tea.