We're delighted to feature author and journalist, Cal Orey and share a piece of her book, The Healing Powers of Tea.
In the 21st century, the selection of teas and tisanes is forever expanding and attracting tea lovers. New, improved varieties continue to attract people into the vast land of teas—often custom-tailored for the four seasons. Blends of specialty organic teas from a variety of countries including China and Sri Lanka attract.
Scented and flavored teas are favorites including pumpkin spice for autumn and peppermint bark through the holiday season are in demand in homes, and at coffee and tea shops to health resorts. And scented and flavored white tea and black tea with notes of florals, herbs, and fruits are favorites in the spring and summertime is a time for all iced teas with sprigs of fresh herbs from the garden. Read on—discover your favorite brew for each season of the year into 2020!
Winter
It's the Season: 'Tis the season of colder days, longer nights. It's a time when wildlife hibernates, the first snowfall arrives, firewood is stacked, and the heater kicks on. Savoring a cup of hot black tea for energy in the morning and afternoon is perfectly paired with tea cookies infused with Earl Grey or lavender.
Healing Seasonal Teas: Dark and black teas and chai are ideal for wintertime. Holiday spice tea such as black Ceylon tea with notes of orange and cinnamon, as well as herbal teas including chamomile to help keep calm during hectic holidays and rooibos blends are popular through Valentine's Day.
Superfoods with Tea: Cabbage, chia seeds, citrus fruits, and pears.
Spring
It's the Season: Once winter days are almost over, it's time for renewal and to make your home and body lighter for warmer days ahead. It's common for me to brew a pot of white tea in the afternoon and a chamomile flower blend at night to welcome sleep during the Daylight Savings Time change. Healthful sandwiches paired with teas, vegetarian entrees, and green salads with tea-infused dressings come into play. It's time to shed extra unwanted winter weight and get a move on with lighter fare.
Healing Seasonal Teas: Detoxifying green tea and citrus tea (hot or iced) are popular during this time of lightening up. Organic spring jasmine, chamomile citrus, organic white peony, and rooibos blends are superb springtime teas that are perfect for the season of fresh beginnings. Superfoods with Tea: Apricots, artichokes, carrots, and spinach.
Summer
It's the Season: Summer is a time to get a light touch and change of linens, clothes, opened screen windows, and fresh air, it's time I relax in the morning with a cup of flavored black tea (for the caffeine boost) so I can get more physical and be more active in the longer days and nights of summertime. Iced tea makes a splash during this season of sun and frolic. Brewing black tea and infusing it with fresh citrus including limes, oranges, and lemons, in a pitcher filled with ice is a must-have. Pairing a glass of iced tea with summer fruit mini scones or cucumber tea sandwiches and fresh vegetable and fresh fruit salads to grilled fish is ideal. Healing Seasonal Teas: Fruit teas (such as blackberry and strawberry), white peony with fruit notes, and iced black tea are summer favorites to help the body cool down and feel energized. Other fruity profiles include blood orange, citrus hibiscus herbal, mango black, and peach fruit teas are ideal for the summertime. Superfoods with Tea: Blueberries, peaches, pineapple, and tomatoes.
Fall
It's the Season: In the Sierra at Lake Tahoe and other regions around the United States and globally, there are hints of autumn, whether it is the transformation in hues of tree leaves or a crisp chill in the air. Tea is a joy during this new season. I love to sip a cup of cinnamon or any spiced tea paired with a fresh, warm mini vanilla scone either homemade or purchased at a coffee shop in Seattle, the time I seem to visit.
Healing Seasonal Teas: Black and green flavored tea warmed with spices, pumpkin spice tea to peppermint bark, chocolate spice, and gingerbread teas are in demand as well as green tea and green tea blends—with its flu and cold-fighting powers are always welcome during the autumn harvest. Not to ignore warming chai with its black tea and spices and Earl Grey, a black tea with orange peel, and oil of bergamot. Superfoods with Tea: Apples, grapefruit, pumpkin, and sweet potatoes.
---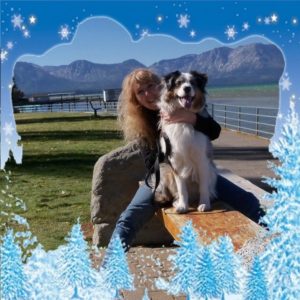 Excerpt from The Healing Powers of Tea 2018. All right reserved. Reprinted with permission from Kensington www.kensingtonbooks.com
Cal Orey, M.A. Is an author and journalist. Her books include the Healing Powers Series (Vinegar, Olive Oil, Chocolate, Honey, Coffee, Tea, Superfoods, and Essential Oils) published by Kensington. (The collection has been featured by the Good Cook Book Club.) Her website is http://www.calorey.com.