After a brief stint as an engineer followed by a career in education and international development, Simon Thomas is now dedicated to making exquisite tea from the east as accessible and readily available as fine wine or single malt whisky. Simon is the cofounder and Creative Director at Dachi Tea Co., a lifestyle brand that's on a mission to help the world rekindle its relationship with nature and get centered through the ritual of drinking good tea. In this delicious article, he has shared 5 Taiwanese recipes and tea pairings that will take you on a culinary journey through Taiwan.
Taiwan is nudging its way slowly up the ranks of world food rankings, admittedly sustained in part by a disproportionate amount of adoration from Taiwanese nationals. Nothing turns a Taiwanese more patriotic than the mention of their cuisine. There's a strong element of the nostalgic at work here, which accounts for why the Taiwanese will get animatedly excited at the thought of a piece of pastry served in a paper wrapping and plastic bag, which is often mystifying to an uninitiated Westerner. Nevertheless, if you dip your toes into a street market, you'll quickly be swept along by the enthusiasm, and nothing quite beats the euphoria of dining at a rowdy rechao (hot n' fried) with thimbles of beer slipping unnoticed down your throat between delicious bites of Taiwanese fried dishes, in turn salty, sweet, spicy and aromatic, or all three at once.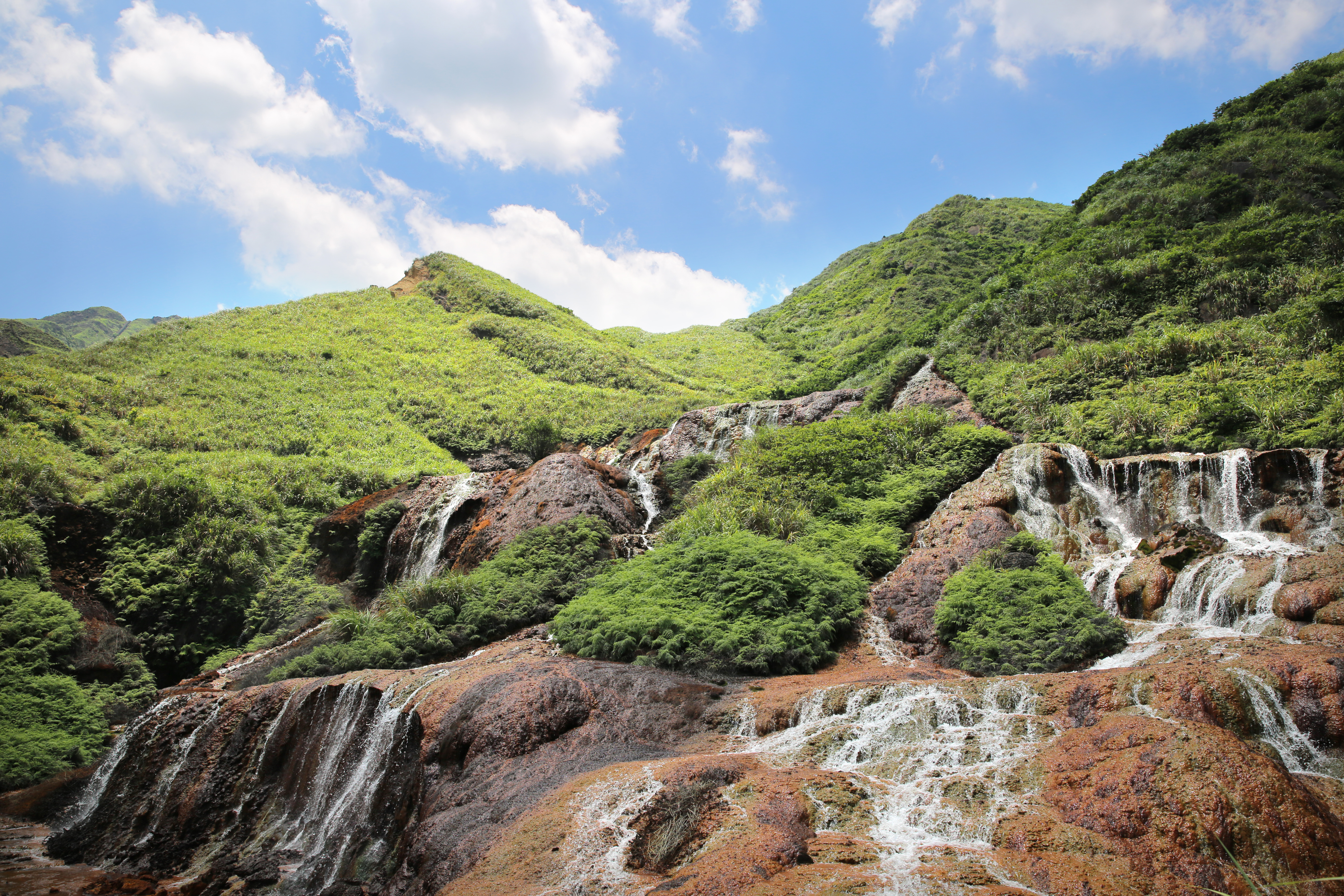 But to save you the expense of an airfare ticket, we've concocted these five recipes so you can recreate the buzz of Taiwan alleyway right in your own home. Soon you'll feel like you've stepped into a scene from Eat Drink Man Woman with yourself cast as the leading role. Of course we've omitted those frankly bizarre "delicacies" that we still can't bring ourselves to try, or have bravely tried and still thoroughly dislike, such as fried duck heads and odd little balls of fried and boiled fish paste, generously called "tempura".
Further to this, we're going to provide you with a Taiwanese tea pairing for each of these. As the specialty tea industry follows a path created by the wine industry – from a commodity to an exquisite tasting experience – tea and food pairings, a particularly western approach to tea, are becoming more of a thing with each season. NPR recently published a feature piece on the rise of the tea sommelier and although a faction of its audience berated them for its snootiness and pretentiousness, there is certainly a place for it. While fine dining ultimately takes things too far with gastronomic innovation, the fact remains: as with wine, when the flavor profile of a tea and a meal follow some basic rules, an extra layer of flavor is unlocked and particular accents become more noticeable. Fine dining is more about the experience than filling your belly and quenching your thirst. It's fun. Part of it is to deliberately taste and look for flavor. It's about the nuances.
In the East, by contrast, an authentic tea experience is about the ritual; the ceremony. The traditional Japanese tea ceremony is about flow, zen and qi and as with the traditional Chinese Gong-fu tea ceremony, it's an artful act that illuminates the intimacy. What's more, they concede that the taste of high-quality Chinese tea is subtle and complex. It's less about finding complements, and more about eliminating all impurities, distractions and anything that can desensitize the experience. And to an extent we have to agree. Before attending a tea tasting, we ensure that we avoid powerful flavors and drink a cup of hot water, ensuring that the teas we taste start on the light side and proceed to heavy.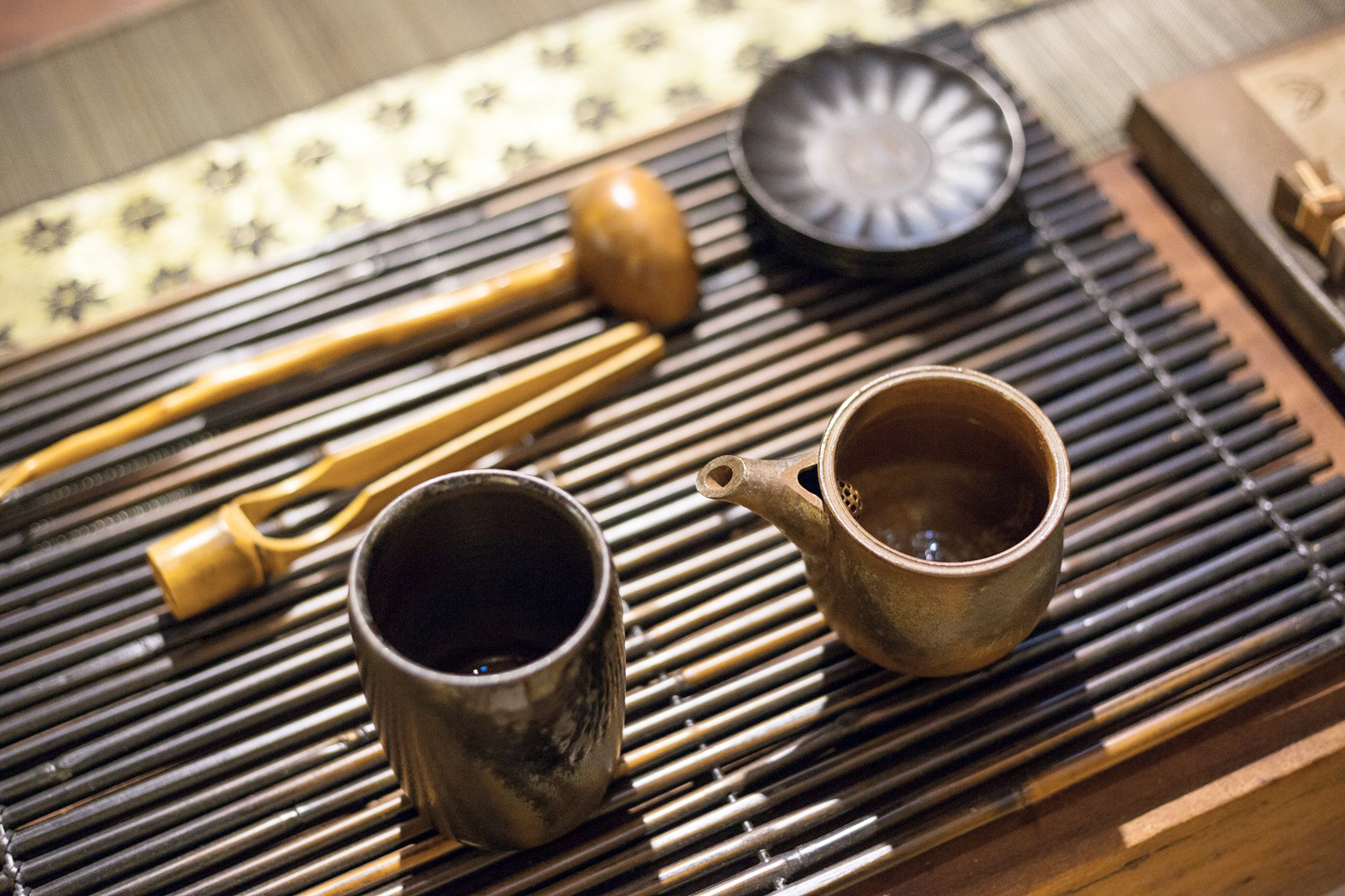 We at Dachi Tea Co. accept that a tea pairing is made predominantly to enhance the flavors in the dish, as opposed to enhancing the tea experience, and with our more premium teas, we actually advise our customers to drink the tea in between courses or even after the meal. This way, the tea can double as a palate cleanser and can even spare you the need to order a dessert (it's not just the chemical compounds in tea that facilitate weight loss). Furthermore, when you combine the right amount of caffeine with a dose of tea's secret ingredient, L-theanine, tea makes for the perfect social lubricant to keep the conversation going late into the night, and you can drive home afterwards!
Beef Noodle Soup
Beef Noodle Soup is THE ultimate Taiwanese classic, which deserves to stand shoulder-to-shoulder with Japanese ramen. Taipei holds an annual nationwide festival in which restaurants compete for the champion title, but of course the outcome is totally subjective. The secret to the beef noodle soup's allure lies somewhere between delicious, tender beef, chewy, thick noodles, and a salty, spicy broth exploding with flavor. Expect exotic flavors combined with the hearty consistency of comfort food, and let the soup dribble all over your chin as you slurp down the noodles with chopsticks. Awesome.
Some of the finest of Taiwan's Tie Guan Yin's have a rich fragrance akin to the complex notes of vanilla and clay which you can find in a connoisseur's cigar box, while others have smoky, nutty and even citrusy notes. Whichever you have, this oxidized dark oolong is bold enough to compete with and thus complement the aftertaste of the viscous broth.
Serves 4
Ingredients
2 tbsp peanut oil
1 pound stewing beef, preferably boneless shank, cut into 2-inch cubes
4 thick slices of fresh ginger
3 garlic cloves, crushed
2 whole scallions, trimmed and roughly chopped
2 to 3 small fresh red chilies
1 large plum tomato, roughly chopped
1 tbsp sugar
1/2 tbsp chili bean sauce
1/2 cup rice wine
1/4 cup light soy sauce (I use low-sodium)
1/4 cup dark soy sauce
1 1/2 quarts water
1/2 tbsp Sichuan peppercorns
1/2 tsp five-spice powder
2 star anise
1 pound thick wheat noodles
1 whole scallion, trimmed and thinly sliced
4 small heads gently blanched baby bok choy
1 tbsp pickled vegetables (suancai)
Instructions
Heat 1 tablespoon of oil in a large soup pot over medium-high heat. Once hot, add the beef in batches to cover the bottom of the pan, and cook until gently browned on all sides, flipping with tongs. It will take about 5 minutes per batch, and top up with oil as required. Transfer the cooked beef to a dish and set aside.
Add another tablespoon of oil, if needed, to the same pot until just hot. Add the ginger, garlic, scallions, chilies and tomato. Cook, stirring occasionally, until fragrant and the vegetables are softened, for about 3 to 4 minutes. Stir in the sugar and cook until dissolved and the mixture is bubbling. Return the beef and stir in the chili bean sauce.
Stir in the rice wine and bring to a boil, scraping the bottom of the pot to release any browned bits. Let boil for a minute, then add the light and dark soy sauces, the water, peppercorns, five-spice powder, and star anise. Bring just to a boil and then reduce to a low simmer. Skim the scum that rises to the top of the pot. Cover and cook at a low simmer for at least 2 hours, preferably 3 hours.
Cook the noodles according to the package instructions. Divide among individual serving bowls. Ladle the soup into each bowl with chunks of the beef, scallions, blanched green vegetables and pickled vegetables, and serve.
Clam and Ginger Soup
Unlike the cooking marathon that beef noodle soup requires, this recipe is simple and quick, but absolutely delicious. It's commonly found in the rechao-style restaurants where customers typically sit around a huge table, drinking small drams of beer, smoking, and ordering lots of "quick fry" dishes for a rowdy, fun night out. This informal style of eating, however, displays some of Taiwan's most memorable delicacies. This is one of them.
Unlike the cooking marathon that beef noodle soup requires, this recipe is simple and quick, but absolutely delicious. It's commonly found in the rechao-style restaurants where customers typically sit around a huge table, drinking small drams of beer, smoking, and ordering lots of "quick fry" dishes for a rowdy, fun night out. This informal style of eating, however, displays some of Taiwan's most memorable delicacies. This is one of them.
Just as you would instinctively pair this with a dry white, we also look to the lighter and fresher less oxidized teas. The particularly floral oolongs such as a Wenshan Baozhong or a Four Seasons – both of which usually come with light bodies but strong and punchy finishes – pair wonderfully with the briny accents of seafood and the crispness of the ginger.
Serves 2
Instructions
Bring a pot of water to a boil and add the ginger and clams. Cover the pot and cook until all clams open up. Add the wine, and salt and pepper to taste. Serve hot, simple.
Ingredients
30 ounces clams, washed thoroughly
⅓ cup Chinese rice wine
3 tbsp vegetable oil
2 scallions, roughly chopped
1 inch ginger, cut into fine strips
5 cloves garlic
2 small red chilies, finely sliced
1 tomato, chopped into wedges
½ tsp white pepper
1 handful Thai basil leaves, washed and patted dry
Seasoning: (whisk together in a bowl)
1 ½ tsbp light soy sauce
1 ½ tsp dark soy sauce
½ tsp sugar
½ tsp flour
Instructions
Place a large pot on the stove, turn the heat up to high and add the cockles and Chinese rice wine, cover the lid and wait until you hear the liquid come to a boil. Wait 30 seconds, then remove the lid, picking out the cockles one by one as soon as they open. Discard the dead ones which don't open, then turn off the heat and reserve the cooking liquid.
Heat the oil in a large wok over a high heat, add the scallions, ginger, garlic and red chilies, until fragrant, then add the tomato wedges and cook until slightly softened. Add the reserved cooking liquid, the mixed together seasonings, and stir vigorously until the sauce thickens slightly. Taste and adjust the flavor as necessary, then add the ground white pepper and thai basil leaves. Give it one final stir so that the basil wilts slightly, then take it off the heat and serve.
Gua Bao
The Gua Bao has risen to culinary world fame as part of the latest trend of Asian snacks doing the rounds in fancy hipster restaurants across the West. Representing the gourmet burger of the East, a gua bao in its full glory is a labor of blood, sweat and tears, resulting in a masterpiece of savory and sweet. Purists may want to make the buns from scratch and steam them lovingly, but if time is short, then cheat and use pre-made ones from your local Asian supermarket (we won't judge). The pork belly, on the other hand, will require time and attention. No skimping out here. Topped off with pickled vegetables, a handful of chopped coriander and a sprinkling of sugary peanut powder, and you're good to go. Get as messy as hell and don't give fancy dining etiquette a second thought, because honestly you're going to think you've died and gone to snack heaven.

An authentic Oriental Beauty is an amazing tea with great fruity, and sometimes even a slightly spicy, complexity, which interacts with the coriander and peanut powder wonderfully. However, given that this tea doesn't come cheap, you might want to let the Gua Bao simply be a prelude for the Oriental Beauty as a zero-calorie dessert.
Serves 10
Ingredients
3 tbsp oil
2 pounds pork belly, cut into 2-inch strips, then sliced ¼ inch thick
5 cloves garlic, finely chopped
3-5 slices ginger
1 small red chili
10 star anise
2 tbsp brown sugar
2 cups rice wine
1 tsp 5 spice powder
¼ cup dark soy sauce
¼ cup light soy sauce
3 cups water
salt and pepper
Final Assembly
10 steamed buns
3 scallions, finely chopped
1 bunch coriander leaves, roughly chopped
3 tbsp roasted unsalted peanuts
1 tbsp born sugar
Instructions
Heat oil over a medium-high heat in a large wok, cook, the pork until lightly browned on both sides. Transfer to a plate and set aside.
Add the ginger and garlic, and sauté until fragrant. Then add the star anise, chili and sugar, and stir until the sugar is bubbling. Add the rice wine, bring to the boil, and stir for two minutes, then add the five spice powder, soy sauces and water and bring to the boil.
Return the pork to the wok, and reduce the heat to low, cover with a lid and cook for 2 hours until very tender.
When the pork is nearly ready, you can start to prepare for assembling the final bun. Combine peanuts and sugar in a blender and create a coarse power. Set aside for later.
Steam the buns according to packet instructions until warmed through and fluffy.
When you're ready, add a generous teaspoon of pickled vegetables to the centre of each bun, place a slice of pork belly inside, then sprinkle with coriander and peanut powder. Then serve!
Three Cups Chicken
Three cups anything is a mainstay of the aforementioned Taiwanese rechao beer house. So feel free to experiment and replace the chicken with anything; pork, beef, mushrooms, clams, shrimps, squid, worn socks… Deliciousness is guaranteed. The three cup refers to the three cups of sesame oil, soy sauce and rice wine that this bold dish demands. Coming up with a punch of umami saltiness and a touch of sweetness, the flavors are filled out with the familiar kick of garlic, ginger, chili and a bit of Thai basil. The sauce should form a nice sticky coating across the ingredients. And no, sadly, this doesn't count as diet food. It's salty, fatty goodness on a plate. Serve with rice, and maybe some vegetables, if you want to displace some of that lingering guilt.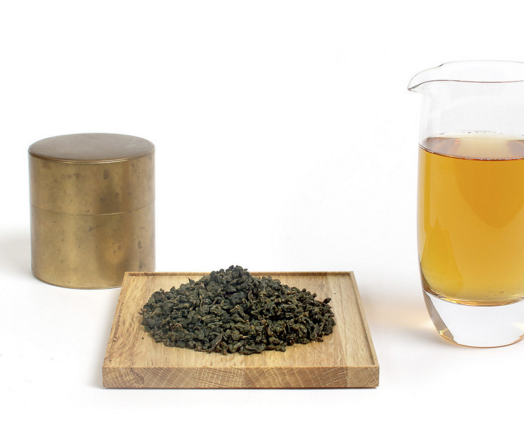 Honestly, the ultimate pairing for this dish is a beer! Whenever we think of a tea for the beer drinker, we think of the sweet yet assertive Dong Ding oolong. This tea is known for its natural sweetness with notes of butterscotch and granola but still has the minerality to compete with such powerful flavors.
Serves 4
Ingredients
3 tbsp sesame oil
2-3 inch piece of ginger, sliced into thin coins
12 cloves of garlic
4 scallions, roughly chopped
1 tsp dried red chili flakes
2 pounds chicken, drumsticks, wings or thighs, cut into bite size pieces
1 tbsp brown sugar
½ cup rice wine
¼ light soy sauce
2 handfuls Thai basil leaves
Instructions
Heat the wok over a high heat with 2 tablespoons of the sesame oil. When hot, add the ginger, garlic, scallions and chili, and cook for 2 minutes until fragrant.
Scrape the aromatics to one side, and add the remaining oil. When hot, add the chicken and cook until browned all over and crispy at the edges, for around 8 minutes.
Add the sugar, then stir, and add the rice wine and soy sauce, and bring to a boil. Then lower the heat and simmer for 15 minutes, until the sauce has reduced and begun to thicken. Then turn off the heat, stir in the basil leaves and serve.
Lu Rou Fan (Braised Pork on Rice)
Think rice is boring? Think again. A spoonful of this braised pork concoction drizzled over a steaming bowl of fluffy white rice makes us salivate at the mere glimpse of it on a menu. Every joint seems to have their own little twist on the concept. Somehow no two bowls of lu rou fan ever taste quite the same, which means there's a whole world of heirloom adaptations of lu rou fan to be explored in the Mecca of street food – Taiwan alleyways. But you don't have to venture across the Pacific to get a taste. Follow these simple instructions, and prepare to fall in love with rice again, and maybe even just book a one-way ticket to Taiwan, (a.k.a. the Holy Land of Lu Rou Fan).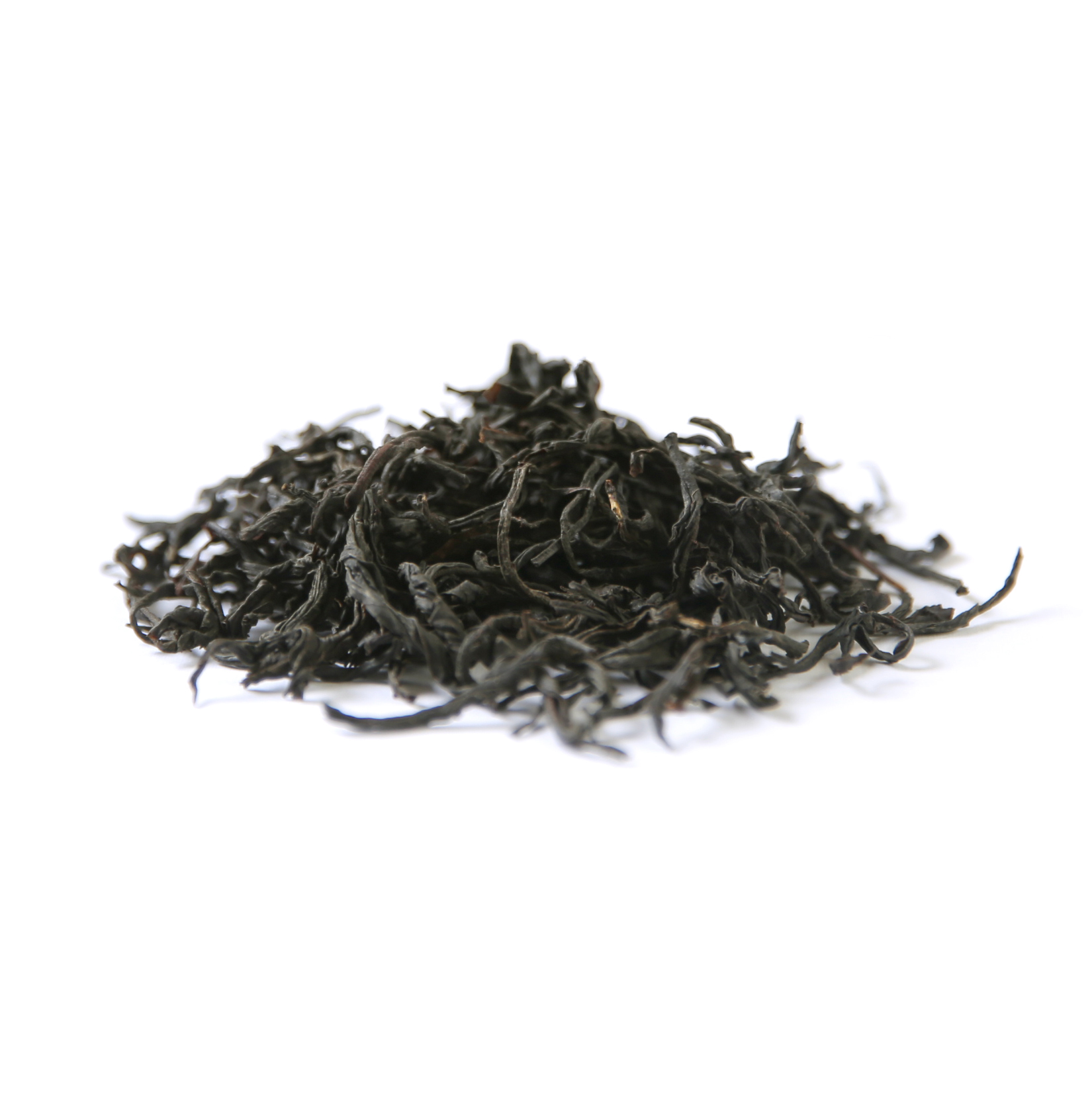 Taiwan's Red Jade – an innovative strand spawned by breeding Taiwan's indigenous tea tree with an Assam bush – has a crisp body that sometimes elevates the bittersweet zest of Seville orange, and with a touch of astringency, this tea has ample tannins to cut through the oily deliciousness of the braised pork. If you were to step outside of Taiwan, a strong and earthy Pu-erh would also make for an excellent pairing.
Serves 4 (extra sauce can be frozen/ refrigerated and eaten later)
Ingredients
44 ounces of skin-on pork belly, diced into small cubes
2 dried black mushrooms, soaked in hot water until soft, and chopped
6 shallots, finely sliced
3 cloves garlic
1 tbsp brown sugar
½ soy sauce
¼ cup Chinese rice wine
1 stick cinnamon
2 tsp molasses
1 tsp ground white pepper
¼ tsp five spice powder
1 ½ cups of Taiwanese fried shallots
3 cups water
6 hard-boiled eggs, peeled
4 servings of cooked white rice
Instructions
Heat a heavy pan over a medium heat, and add the diced pork belly, shallots, garlic and sugar. Cook until the fat starts to melt and the sugar starts to caramelize on the pot and the surface of the pork (approx. 10 minutes).Then add the soy sauce, rice wine, cinnamon stick, molasses, pepper and five spice powder, and cook for a generous amount of time until most of the liquid has evaporated, stirring all the while. Then add the fried shallots and the water, and bring to a simmer.
Skim off half the fat, which floats to the surface, and reserve to one side. Then adjust the seasoning according to your preference, adding a little more soy sauce if you feel it needs to be saltier. Add the hard-boiled, peeled eggs into the mix, turn the heat to low and simmer for up to three hours. You'll need to stir this regularly (at least every 20 minutes) to keep the bottom of the pan from sticking. Alternatively place in the oven at 310ºF/150ºC. Add more water if the consistency is becoming too dry. Give it a final stir and make sure the fat is mixed through well.
Serve up over a bowl of freshly boiled rice, with a sprinkle of ground white pepper for good measure.