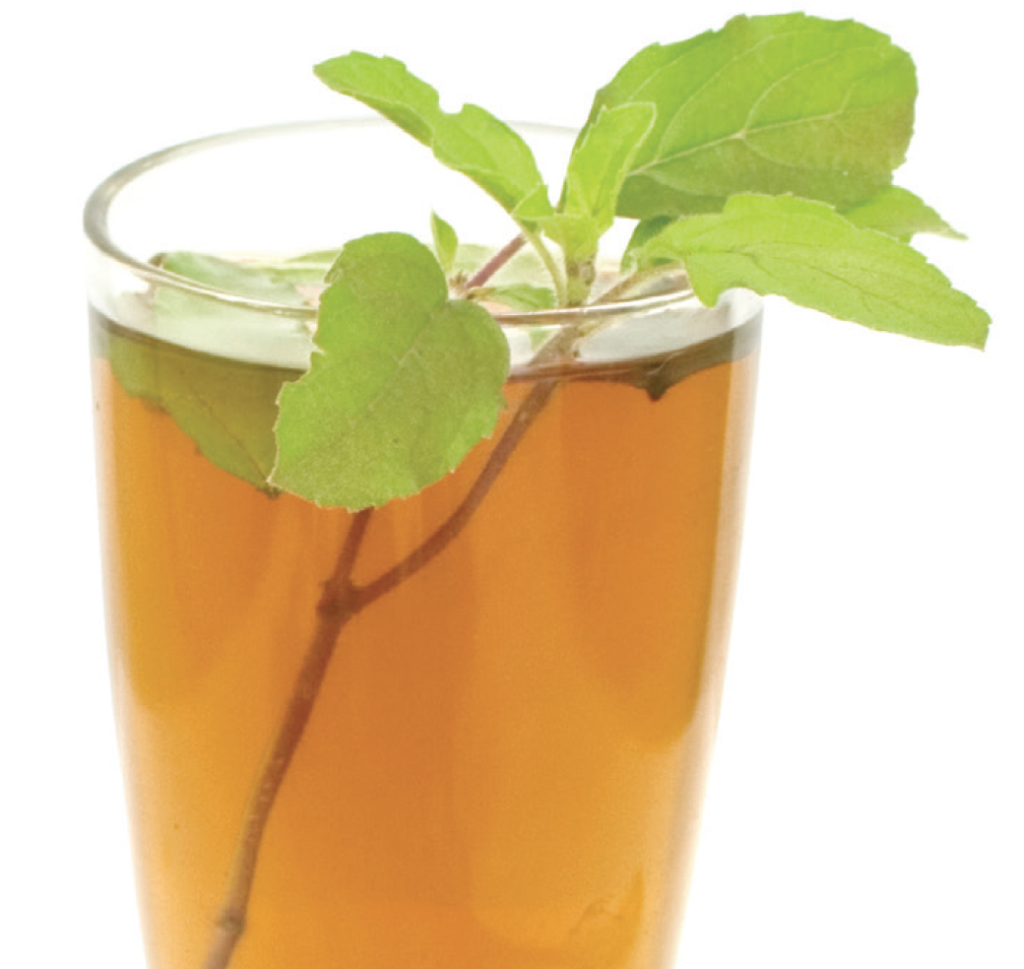 For thousands of years, Tulsi (Ocimum tenuifl orum), a plant native to India, has been sacred to people in south Asia. Also known as "Holy Basil" or "The Queen of Herbs," it is often incorporated into ayurvedic medicine and homeopathic remedies for reducing stress, boosting immunity, promoting a healthy metabolism, and soothing cough and cold symptoms. In Hinduism it is used in prayers for health and prosperity.
A caffeine-free perennial herb, Tulsi is known for its spicy fl avor and powerful scent. "We believed Tulsi to be a miracle herb and we knew we wanted to bring it to the market," says Kunall Patel, Director of Sales and Marketing for Davidson's Organics, a company that established its own Tulsi farm in northeastern India. "We gave fees to the farmers to grow it and then they sell it back to us. We wanted to establish it as a sustainable product." It took three years to create the program and add Tulsi to Davidson's product lines but the company reports very positive customer response.
Tulsi can be steeped in near boiling water (190-209 degrees F) for 5-7 minutes. The mouth- watering descriptors of Tulsi's fl avors include citrus, mint, cinnamon, pepper and clove. It can be found blended with herbs like lemon balm to capitalize on the citrus notes, in chai blends which reinforce the spiciness or with other ingredients like black tea that promote desired health effects such as increased mental clarity.
For more information: en.wikipedia.org/wiki/Ocimum_tenuifl orum