Are you part of the local food movement? If so, you'll be able to pursue it even further with locally grown tea. Yes, tea! Commercial tea gardens are being planted throughout North America and there may be one near you.
Tea has been grown in the southern United States since 1772. In fact, most American soil has the perfect acidity level for tea plants to thrive. So why aren't we seeing more North American tea on our grocers' shelves? Plain and simple, the volume of tea being produced domestically, even by the largest tea plantations, is very, very small.
Cultivating tea is very labor intensive with only the first few leaves and buds being used. "The plant matures by the fifth year, that is when you get the most yield, " said William Hall, partner of Charleston Tea Plantation. "It takes 22 to 23 leaves to produce a tea bag, with the average tea bag requiring 22."
Hall has been part of the 127-acre Charleston Tea Plantation, Wadmalaw Island, since 1987. A tea taster by profession, Hall received his intensive training in England. There, as a young apprentice, he would often taste 800 to 1000 cups of tea to thoroughly understand the intricacies of each brew. Hall's extensive experience and expertise helped develop the Charleston Tea Plantation's American Classic line of teas.
Having lived in South Ameri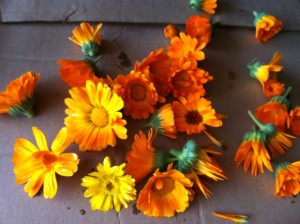 ca (Argentina) for a number of years, Hall was able to study both the processes and equipment used to harvest tea. He gradually introduced these unique techniques into the Charleston Tea Plantation process. One particularly efficient technique utilizes a mechanical harvester instead of hand plucking. Hall estimates mechanical harvesters accomplish the equivalent work of 5-600 employees.
Believing in the importance of supporting North American grown tea, Bigelow Tea partnered with Hall in 2003, purchasing the property at auction for $1.28 million. Cindi Bigelow, CEO, Bigelow Tea, describes the plantation as a labor of love. She enthusiastically speaks about the annual First Flush Festival and the beauty of being able to see tea prosper on North American soil. The plantation and factory are both open to the public, with American Classic Tea being sold online and in specialty shops.
With the exception of the Charleston Tea Plantation, the majority of tea gardens in the United States are small, mostly family run gardens. Leaves are hand plucked, creating exclusive brews which are sold online or at local farmers' markets.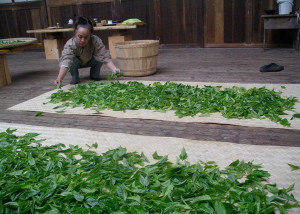 The State of Hawaii is currently home to more than 40 small tea gardens, the majority of which pluck leaves from less than two acres of tea. To get a sense of the yield, about 5,000 tea bushes are planted per acre and plucked year round.
Passionate about their tea, the Hawaiian tea farmers have developed a closely-knit community committed to developing locally grown tea. "All the tea from the different farms that I know of are all unique," said Joann Aguirre, Owner, Teaching Tea, Hilo, Hawaii. At her retail store, Aguirre sells handcrafted Hawaiian grown tea while providing informative talks about both tea culture and cultivation.
With 11 different microclimates, Hawaiian grown tea has commanded an artisanal following with each tea boasting its own unique profile. "Tea is very much like a sponge, the final product will take on the aspects of the environment," said Eva Lee, cofounder, Tea of Hawaii. Lee and her husband, Chiu Leong, live in Volcano, Hawaii and have been actively involved in tea production and research there for the past 12 years. While cultivating their own rainforest grown tea, they have remained strong advocates for protecting Hawaiian grown tea.
Michelle Rose, Cloud Water Farm, Kilauea, Hawaii, believes it's important to become completely immersed in the tea process, describing it as an intimate experience. Rose has been growing tea in Hawaii since 2001, with her first tea becoming commercially available eight years later. Currently she is cultivating tea in two very unique terroir: her own property and above 3,500 elevation on a nearby mountain.
A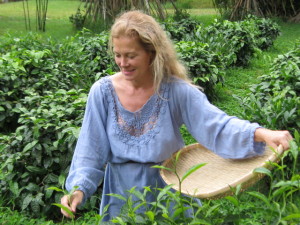 warm climate is not a necessity for growing tea. In fact, Angela Macke, Founder, Light of Day Organic Tea, Michigan, who has been growing tea since 2005, was surprised by the benefits a heavy snowfall provides. "The record-breaking cold and snowfall actually protected everything beautifully in an unexpected way," said Angela. "The plants were already so deeply covered in snow by the time the extreme cold came in late December that they seem to have been unaffected. They are still enjoying the effects of all the additional moisture that spring thaw left."
Home to both the China and Assam cultivars of Camilla Sinensis, Macke adds her Michigan grown tea to make white tea blends. Customers can purchase these teas and tisanes through the website or directly from the store.
Although locally grown tea is still limited to a few states, production is expected to increase. Look for local tea online or at the farmers' market and enjoy a blend today!
note that this post was previously published on July 3rd 2014