Nepal tea is grown in the majestic hills and misty valleys of the Himalayas up to 7500 feet above sea level.
More than three-quarters of Nepal's landscape is mountainous. At these high altitudes tea grows slower and the fields are protected by towering peaks.
Great care is taken to produce premium orthodox tea. The cold and humid climate with plenty of rainfalland and long-duration sunlight in the Eastern and middle part of Nepal is well suited for growing tea.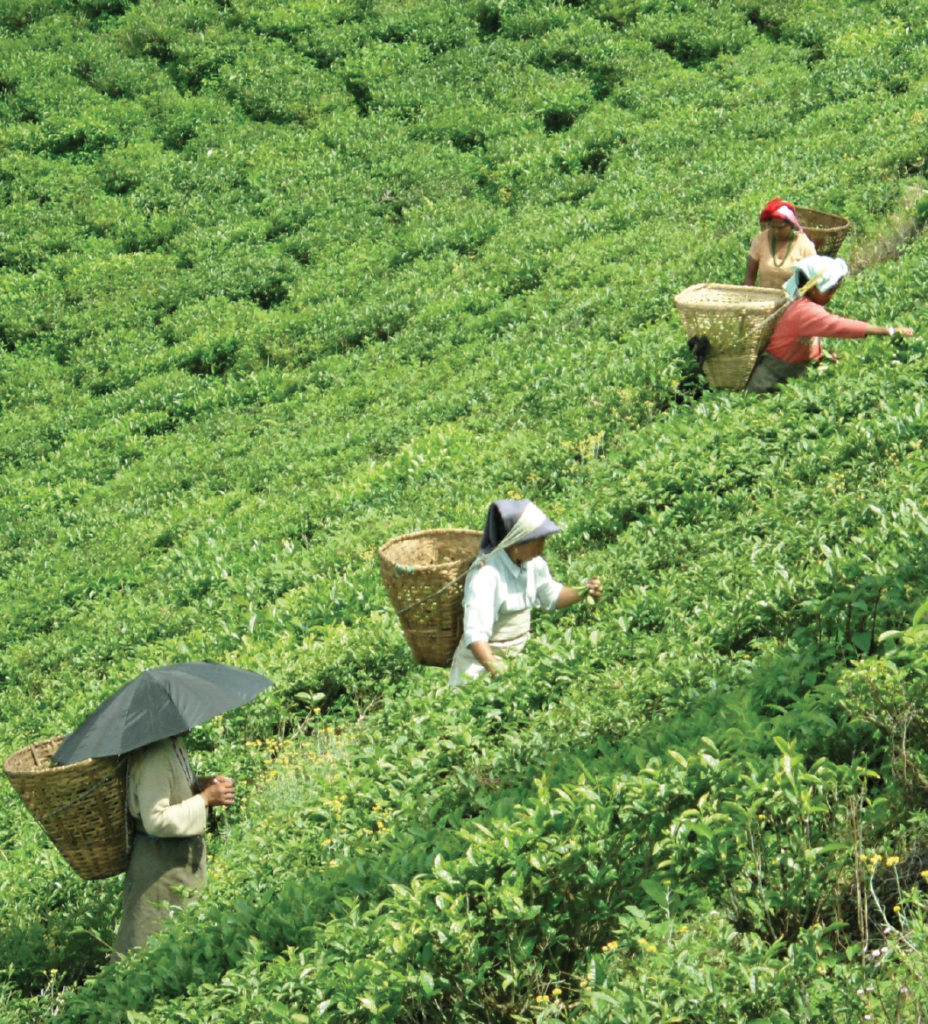 Tea was first planted commercially more than a century ago in the Ilam district. The first factory opened in 1873. In the past 20 years four more districts in eastern Nepal have emerged as major tea producers: Dhankuta, Jhapa, Panchthar and Terhathum. In the corner of the country, referred to as the Western part of Nepal, tea is being cultivated in the Kaski District at the foohills of the 10th talles mountain range in the world — Annapurna. In Hinduism, Annapurna is the goddesss of fertility and agriculture. Planting in this area and 15 other districts where there are just a few gardens now, should prove successful for the future of Nepal tea.
There are spices (cardamom, ginger and pepper) grown in some of the tea gardens and one garden is famous for its orange groves. They manufacture dried orange peel for export.
Every season has an array of colorful flowers. Red Rhododendrons (national flower of Nepal) make a lush contrast to the green tea fields in the winter months. Themusic of twittering birds is inviting for eco-tourists as one strolls through the verdant tea fields.
Orthodox tea makes up only 13% of all tea produced in Nepal. Ilam produces 85% of orthodox tea from the different districts. A sufficient quantity of quality orthodox tea often fails to meet the demand in the international arena due to shortage of workers. India imports the largest amount of tea from Nepal, followed by Germany. Orthodox tea is grown in the hills and CTC tea grows in the plains in Jhapa.
USAID's NEAT (Nepal Economic, Agriculture, and Trade) project, has been working with the tea sector since 2011. The project is assisting tea farmers and factory owners with training programs in horticulture, and post-harvest handling.
NEAT has awarded grants on a cost-sharing basis for new equipment to the factories for modern production. New equipment, up to date manufacturing methods, and continued guidance and training will prepare Nepalese to be self-sustaining.
NEAT has hired international and local consultants to advise on improving quality of yield and processing along with marketing orthodox tea. The Nepal tea industry expects higher yields due in part to the assistance from NEAT.
A key constraint to the tea industry in Nepal is adequate access to finance. Michelle Oliva, a NEAT consultant, recently concluded an assessment, "Orthodox Tea Value Chain Finance Supply-Demand Analysis." The results have been shared with the tea and banking industry. Ms. Oliva was hopeful that the current 15% growth of orthodox tea in Nepal will increase with continued support of domestic financing.
Nepal is a new democracy that is eager to obtain global status in recognition of its contribution to quality teas. Most of the tea is cultivated by over 8000 small farmers who sell their green leaf to larger tea gardens that have their own manufacturing and processing factories.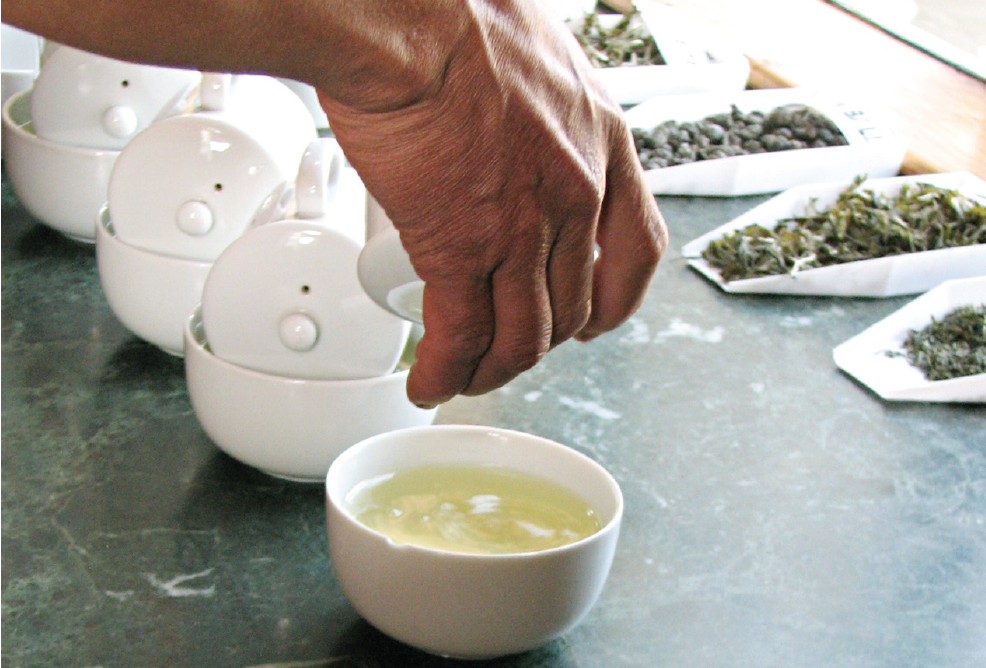 Tea is harvested weekly during four seasons from late March through mid-November:
First Flush (late March – mid-May) is known for its aromatic and refined taste.
Second Flush (mid-May-June) has a well-rounded and mellow flavor.
Monsoon Season (July-September) has a full-bodied, strong flavor.
Autumnal Season (October-November) is recognized for their smooth, sweet flavor.
The smaller tea companies are now producing a diverse range of tea: white, green, oolong, hand-rolled, and black. There are a few companies producing sencha, and other Japanese style green teas, as well. Associations and cooperatives have been formed to link producers of high quality orthodox teas to buyers in the international arena.
The tea industry is converting fields toward organic farming methods to better conserve nature as well as reduce high input costs. A variety of organic fertilizer techniques are being used. Two such techniques provide additional benefits to the farmers. The first, vermiculture, not only produces compost for the tea farmers, but also produces a surplus compost supply that can be sold to other farmers. Another technique is innovative biogas systems which turn manure into methane gas for cooking and heating.
Once the methane is harvested from the manure, the manure is released from the gas chamber to a pit for composting. This compost is then used on the tea fields.
We in the West immediately think of the Himalayas and trekking when we think of Nepal. Soon, quality tea, nurtured in the high altitudes of the Himalayan moist breeze, may be the image that comes to mind. The commitment from both the farmers and the manufacturing companies to maintain high standards from bush to cup will place tea from Nepal in the category of specialty tea.
Tourists may seek the tranquility in the serene lush fields protected by the mighty Himalayas not only to trek, but to enjoy nature at its finest. From the top of the world Nepalese tea is a gift from the clouds with respectful hands-on concern to produce the best tea in the world.
(note that this was previously published in our print magazine)