Jennie and Maria, co-founders of Owl's Brew, are known for their Boozy Tea and tea cocktail mixers but they've recently launched a podcast, Lemons and Lemonade, where they get real about entrepreneurship in the food and beverage industry.
We had an opportunity to chat with them about their new podcast:
What inspired you to start a podcast?
(Jennie) I think the one thing for us that is really important in the food and beverage industry is that people don't talk a lot about is using whole, real ingredients versus 'flavors.'
As we continue with the podcast and bring more people on, a lot of our focus is going to be about transparency in the industry, how hard it is to actually make a product using good and whole ingredients, and how you take that vision and make it real. Hopefully, our podcast will be helpful for people who are looking to make something good.
(Maria) It's important for us to have our own voice and to have an outlet to tell our story, and for our buyers to get to know us as well.
Who do you want to listen?
(Jennie) We would love for our consumers to listen, young women, industry colleges, and peers. Anyone who might find meaning in our journey for transparency, that's who we're trying to reach.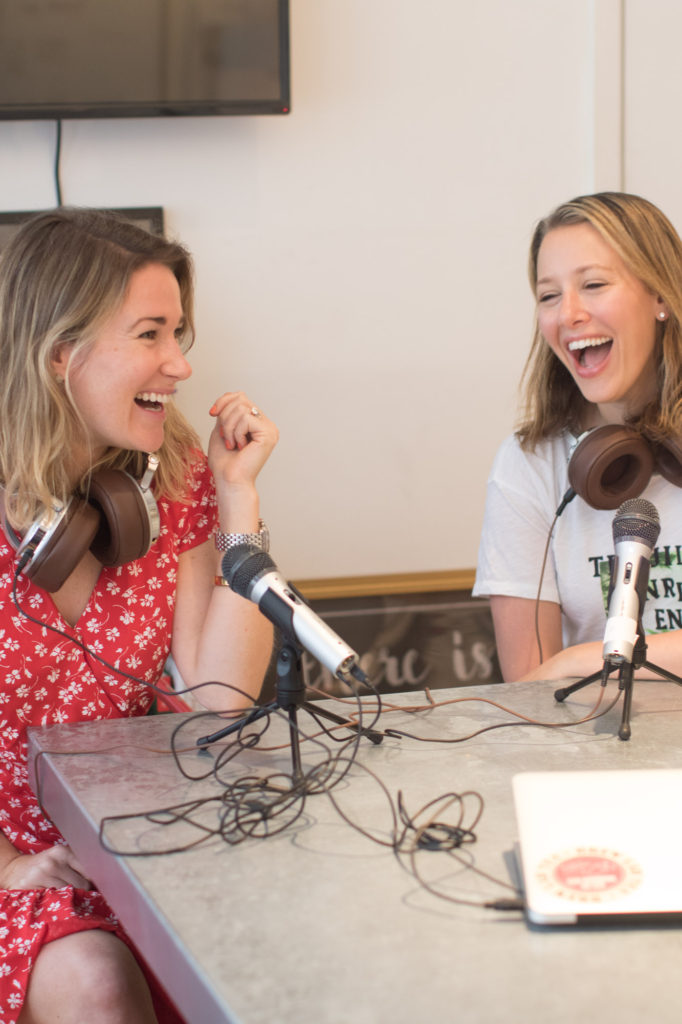 What are some of the toughest parts about being entrepreneurs?
(Maria) First and foremost, coming up in the alcohol world is very competitive. Launching a project is very difficult. It's like solving a jigsaw puzzle without having a picture. And I'd say the second is maintaining your position and keeping to what your core values are.
(Jennie) It really is difficult to navigate making a commercially scalable product while sticking to the quality of ingredients that you want. Maria and I, we want someone drinking our stuff, to know it was something that was brewed with whole organic tea. We're choosing ingredients carefully.
I think it's really hard for the consumer. It's really easy to avoid the things you know are bad for you but what about the things that you don't know are bad? That's sort of the dirty secret of the food industry- to me is that words like 'natural' can be used to hide so many things. I feel like the fight that we are fighting in the food industry is not what we know but what people don't know and what's hidden behind words that seem innocuous.
We've had people always ask us why we don't use 'natural flavors,' as if we were doing something bad. We don't use 'natural flavors' because we use whole ingredients. There's a disconnect. The food industry has done a really good job of hiding and masking things with words that can mean a lot of things
What makes the tough stuff worth it? What inspires you?
(Maria) It's the reaction and excitement we get from people who try our products. I love reading the comments we get, the emails, feedback – it fuels the drive to keep going.
(Jennie) What Maria and I are building together is important to me. Our partnership is important because it would be tricky doing this without having shared values and goals but also having fun and being able to laugh about the problems that pop up. We are a startup- problems do happen but we usually view challenges as opportunities.
Please enjoy these Boozy Tea cocktail recipes provided by Owl's Brew:
All photos kindly provided by Owl's Brew