Philadelphia, PA- When you step off the street and into The Random Tea Room and Curiosity Shop, you'd never know you were just on the Market-Frankford Line, stuck on I-95, or lost somewhere between Old City and Fishtown. The furniture is mismatched and seating is unconventional but that's the idea. Its randomness incites curiosity and intimacy in a conversation challenged society.

Make your way to the bar and study the menu, that is, if you can resist the tea room's eclectic antiques and local artist display. The tea and herb menu is diverse: oolong, pu-erh, darjeeling, Chinese greens, Japanese greens, yerba mate, chai, assam ….the list is endless… but don't fret, guidance is only one question away.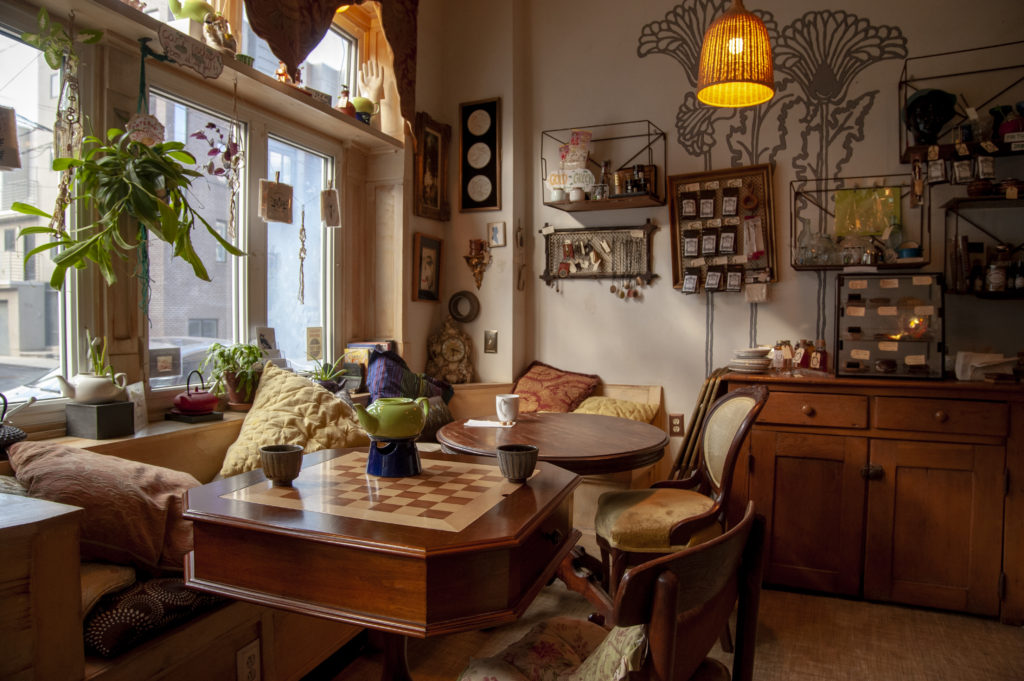 Oftentimes, tea rooms suggest pairings of tea and food. The Random Tea Room takes a step further and offers pairings of wellness. Massage therapy, acupuncture, vibration sound therapy, and CBD honey sticks are just a few options they offer that partner well with tea and herbs.

Owner of The Random Tea Room, Rebecca Goldschmidt, created this space for restoring the body and soul using homeopathic inspired methods. "I wanted an alternative to pharmaceuticals. I have suffered from depression since I was 15 and I wanted to be able to find something to help me without it being in pill form." Goldschmidt continued, "I wanted to be able to help other people without the chance of possibly hurting them."
This pocket of tea culture tucked away in the Philadelphia neighborhood of Northern Liberties is a powerhouse of healing. They've just celebrated their 11th anniversary and they're only getting started. Recently, they launched an iFundWomen campaign to help jump-start their new monthly tea subscription.

Goldschmidt said, "Tea can be intimidating, so we're trying to introduce people to new kinds of tea slowly so they can really get a feel for it. Hopefully, we can diversify their world."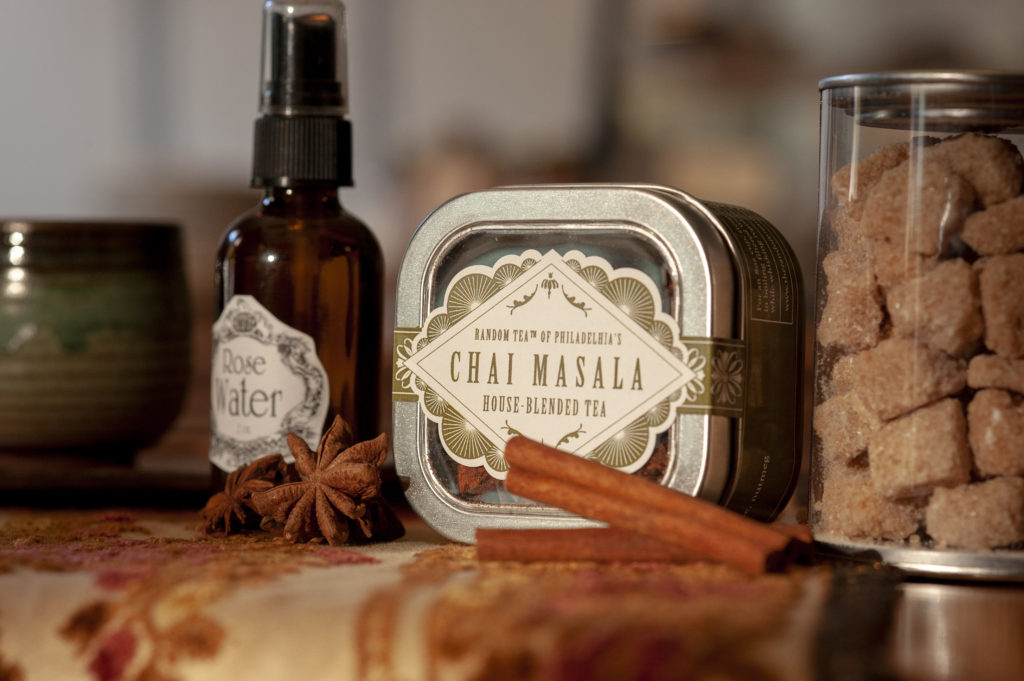 The subscription is a two-tiered program. The first is a monthly subscription service that includes 3 1-ounce selections of tea. The second is the Refillable Tea Station, which includes 6 refillable tea tins, steeping bags, scoops, timer, and instructions in a neat space, smaller than one square foot.

Goldschmidt has worked very hard over the years for her business and employees. It wasn't always easy as a woman business owner. She has remained resilient through the process and is grateful to have a supportive partner and community.

"I started out a lone wolf and lived above the tea room for 10 years. It was about being healthy, surviving, doing something that's honest and good, and not worrying about keeping up with the Joneses." Goldschmidt concluded, "I've tried to think of every possible thing to make a very compact, easy, and thoughtful way to improve everybody's daily rituals."
The Random Tea Room hopes to officially launch their subscription by this spring.