As the weather begins to hint at cooler temperatures, curling up with a good book and steaming cup of tea is an ideal way to slow down after a busy summer. So now is the perfect time to start exploring new teas and books to add to your collection.  
You can sample teas many ways, but one growing with popularity is through a monthly tea subscription, a relatively cost effective way to try new teas without committing to a large quantity at one time. Often, those subscriptions create unique boxes filled not only with tea, but with other items that pair well with tea, for example, books. A timeless pairing.
Author Warren Adler  has teamed up with Varieteas, a tea subscription service, to create a limited edition themed box for September based on Warren's novel turned box-office hit, The War of the Roses.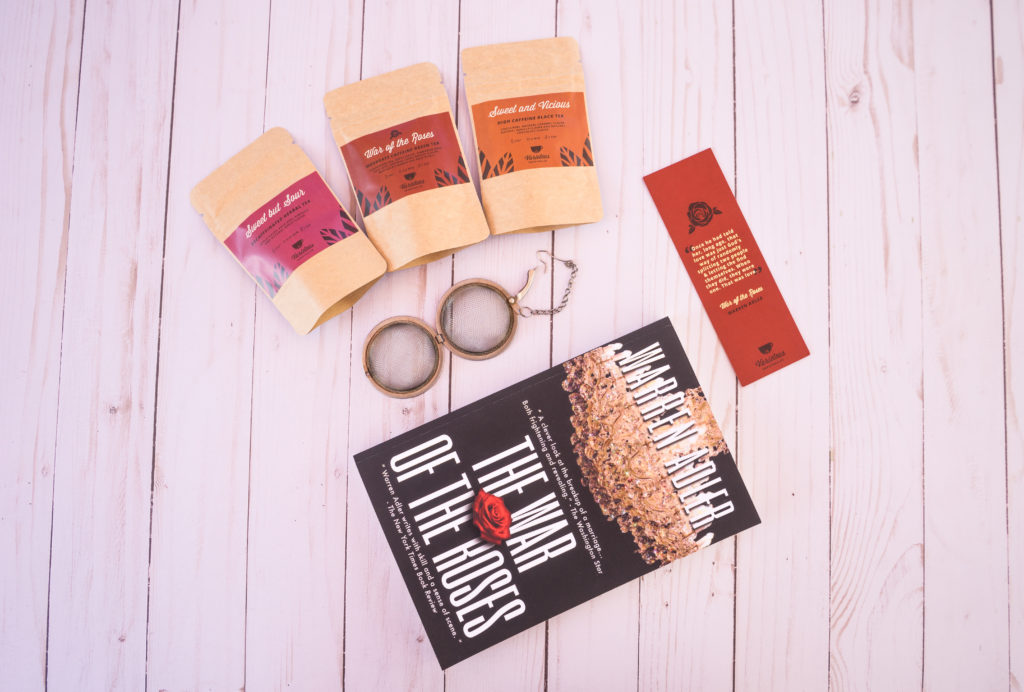 We wanted to give our subscribers (you!) an opportunity to explore this collaboration.
Each box includes three blends:
Sweet but Sour, an herbal tea featuring apple pieces, rose hips, and hibiscus.
Sweet and Vicious, a black tea with cocoa nibs, caramel and vanilla flavors.
The War of the Roses, a gunpowder green tea, apples, cinnamon bark, marigold flowers and rose petals.
The box also includes a bookmark, a tea strainer, and an e-book copy of The War of the Roses.
All new subscribers receive 30% off of the first box when you enter the following code at checkout: WAROFTHEROSES
Happy Reading!
Please note this is not a sponsored post, rather an encouragement to drink more tea and read more books. Be well.