Is there anything more appropriate on Friday the 13th (with a full moon, no less), than a film about dragons? I think not. Hiccup and Toothless are back in the second installment of this highly anticipated dragon trilogy. The story takes place 5 years after we last saw the duo, and their adventures are far from over. After discovering a cave of new wild dragons, Hiccup and Toothless find themselves embroiled once again in a battle to save their way of life. There's even a surprise for Hiccup in the form of a mysterious Dragon Rider.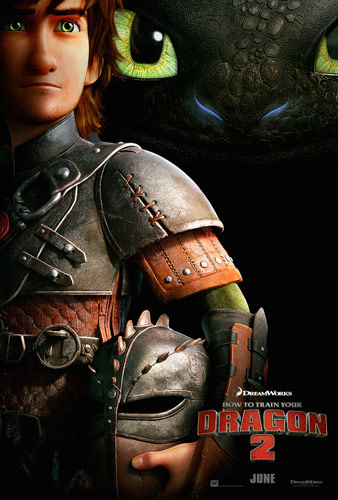 If you have not yet seen the first How to Train Your Dragon, I highly suggest you do so first before venturing out to view this film. Don't worry if you have no children. It's a wonderfully fun movie for adults as well!
What will fill your cuppa as you surround yourself with cute, digitally animated dragons? The first thing to come to mind should be the obvious – Oolong! It means "Black Dragon", so it's the perfect pairing for a movie about the same! Try SerendipiTea's Water Sprite Oolong, with deep smokey aromas. Or possibly Simpson & Vail's China Oolong, with its smooth earthy flavor. Not an Oolong fan? Perhaps you would enjoy the Republic of Tea's Dragon Well Green, just for the name alone.
So fall in love with Toothless all over again while enjoying a new flavor. If you can't find a real dragon of your own, at least you can have one in your cuppa.
Learn more about How to Train Your Dragon 2 in theaters today, Friday the 13th!