note that this recipe was previously published on July 14th, 2014
The days are getting hotter – cool off with a refreshing twist on a summer classic. Gather rosemary and honey from your garden or farmers' market. Local produce is the freshest and honey harvested close to home may provide added benefits, including the ability to combat allergies. This trio, combined with Assam tea, tingles your taste buds and refreshes your day.
If this fun drink is on your menu for a party or beach trip, make sure to prepare enough since one taste will have everyone asking for more!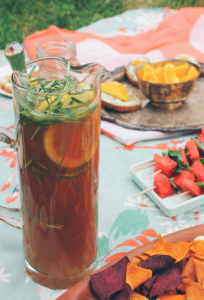 (Makes 2 quarts)
INGREDIENTS
7 cups cold water
9 teaspoons Assam black tea 12 tablespoons honey
Juice from 5 lemons
1⁄2 cup fresh rosemary, chopped
Bring 7 cups of water to a boil and brew Assam black tea for 5 minutes. Strain out the tea leaves and stir in the honey until it has dissolved. Pour the sweetened tea into a 2-quart heat-resistant pitcher (preferably an airtight one) and add the juice of 5 lemons; cool the mixture in the fridge. Once it has chilled, add chopped rosemary to the bottom of another 2-quart pitcher and muddle with a wooden spoon. Fill the pitcher with ice and pour the Assam lemonade over to chill. Stir with a spoon to circulate the rosemary and serve.
Recipe graciously provided by Alexis Siemons, host of The Alexis Show on The Daily Tea.
---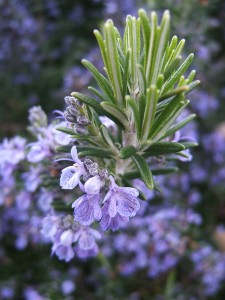 DID YOU KNOW? Rosemary is a member of the mint family. It found its way into the folklore of many countries and is thought to ward off evil spirits.
"Summer Fun with Rosemary & Assam Lemonade"
was presented by