Many of us don't think of tisanes till we have a problem: we might turn to herbal infusions if we're sick, stressed out, exhausted or trying to cut back on caffeine. Indeed, popular herbal infusions like chamomile, mint or lavender—among scores of other plants—have been known to cure ailments since ancient times. Nursing after-dinner tisanes remains prevalent in cultures around the world from France to Morocco, aiding digestion and promoting better sleep.
But let's not forget the sheer beauty of well-sourced, whole-leaf plants and flowers—how do they look, smell and taste? I spoke with Anna Morton of the Berkeley, California-based Leaves and Flowers to hear more about how she and co-hort Emily Erb are preserving the vitality of local plants and bringing an exquisite line of tisanes to food lovers and farm-to-table restaurants across the country.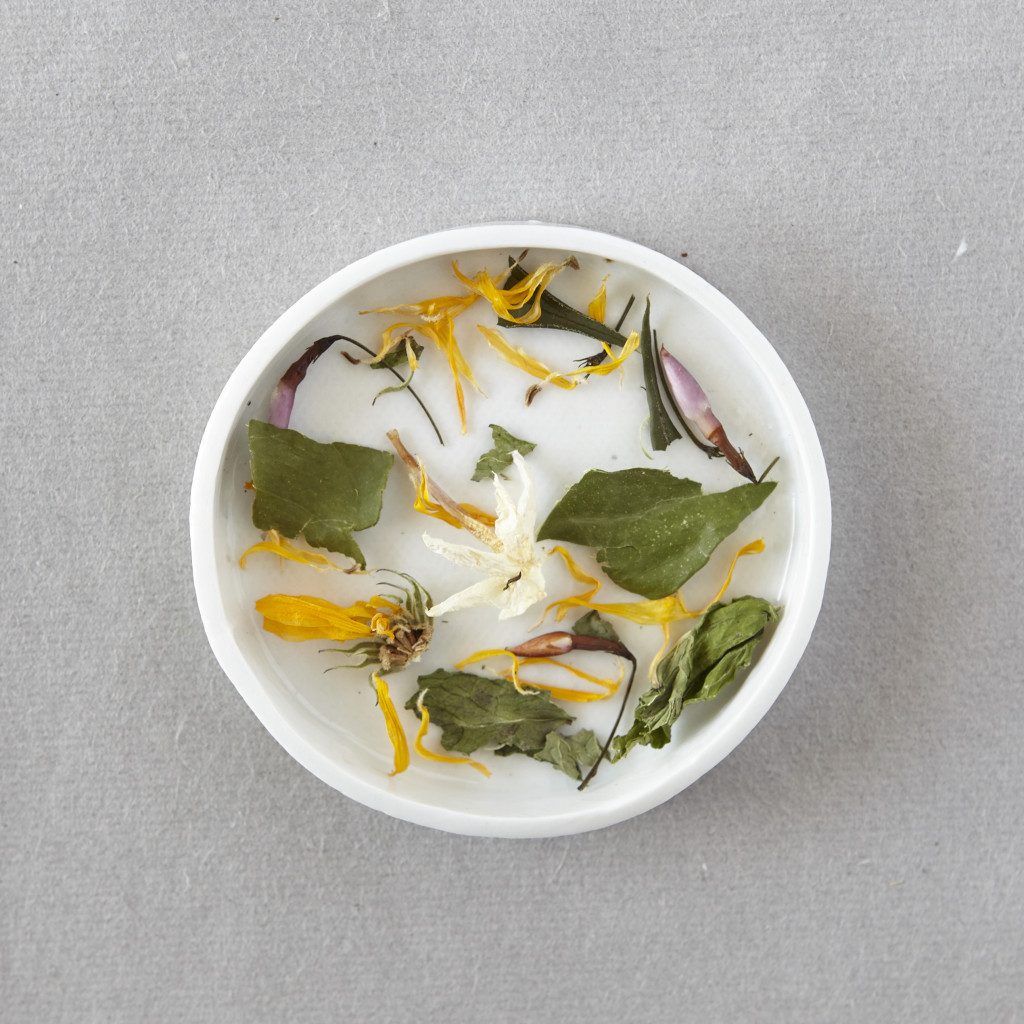 Tell us a bit about your background and how you think about herbals.
My mother believed in the healing powers of nature. I became interested in Ayurveda from an early age and the concept of digestion as the root of all health. I remained intrigued by the idea of food as medicine when I worked in the culinary industry and wanted to offer natural foods that were beautiful, vibrant and alive. I decided to pursue the study of plants, and learned how to harvest and dry roots, leaves and flowers, to draw out their most potent healing properties. I was taught to rely on my senses, and started noticing a lack of quality tisanes from herbal shops to restaurants.
The first thing we think about in all our blends is flavor—are they delicious? We want people to enjoy tisanes like fine wine, coffee or chocolate. Being mindful and taking the time to appreciate the beauty of fresh, well-made food and drink is part of whole health, in my view and according to Ayurveda. It matters as much as the more scientific healing benefits of anything we ingest—it's medicine for the soul.
How do you view the current market for tisanes?
In truth, there are a lot of herbals on the market that don't capture the vitality of plants—because of how and when they're processed. There also isn't much transparency about how herbals are sourced. Emily and I live in an area where it's pretty easy to grow a wide range of plants. We started out by visiting local farms to see what was available. Many farmers were already growing herbs to promote healthy insect life on their farms. They were delighted to hear they could sell us the herbs, rather than having to toss them at the end of the season.
Click here to download Anna's Herbal Infusions & Food Pairings Guide (with recipes too!)
What are some of your favorite winter tisanes?
I love savory infusions, like the mountain teas native to Greece—oregano, thyme, rosemary. They really capture the feeling of the land, in other words, terroir. This helped inspire our Trés blend, with oregano, anise and red clover blossom—a savory, warm and grounding drink for the colder months. Forest, with toasted barley, fir tips, nettle and lemon peel, is also quite wintery and great with food. Royal features the radiant orange calendula long associated with the sun—it's cheerful and refreshing with hints of peppermint and sage. We're also adding a touch of Meyer lemon leaf for a limited holiday edition.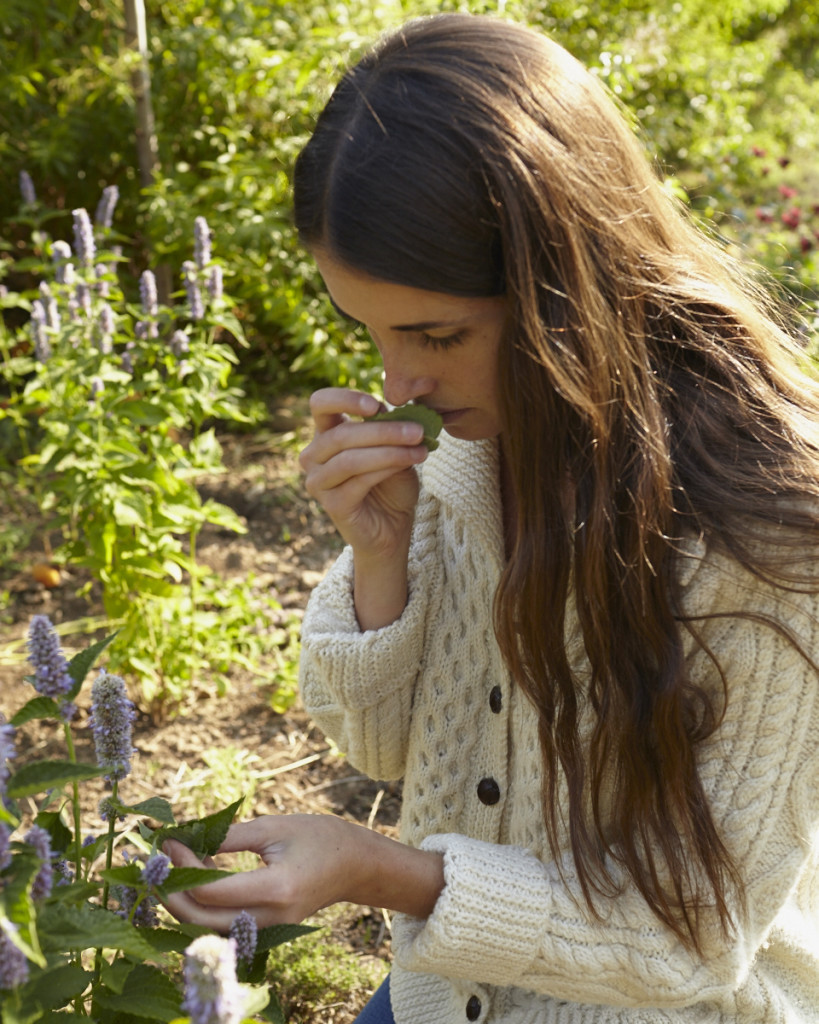 Anna Morton joined the restaurant industry in her twenties, working in kitchens and developing relationships with well-respected chefs and farmers in the Bay Area. She attended the California School of Herbal Studies to deepen her understanding of food as medicine and the healing power of plants. Inspired by her passion for botanicals, she founded LEAVES AND FLOWERS with Emily Erb to offer a unique selection of handcrafted herbal infusions and premium small-batch teas.