Virginia Beach. Each time that name was mentioned, a certain thrill coursed through me. I hadn't been on a true vacation in a few years, so this was an exciting time. Each year my family travels to the shore together. I, however, have been unable to join them in recent years, due to either work or, at one point, unemployment. This year I was determined to go. I needed the time to relax, and clear my head of all the clutter that had accumulated.
Upon arriving at our rental home, the stress immediately melted away. The amazing view of the bay, the quiet gurgle of the pool filter and the cheery call of sea birds bombarded my senses. I'm not sure why, but being in close proximity to the ocean always has a way of making any problem disappear.
Each morning upon waking, I'd prepare my matcha and sit out on the deck, reveling in the solitude. I was thankful for the tea's energy boost, since our week was filled with physical activities. We kayaked out into North Bay (twice!), biked 10 miles into False Cape State Park and back, walked the entire expanse of boardwalk, and sampled the ocean fare at many restaurants along the way.
One particularly stormy afternoon, we decided to venture out to ogle fish and wildlife at the Virginia Aquarium. My passion for photography took over, and I spent the day snapping one photo after another, the majority of which featured the cute sea otters, my favorite.
Now, as the week has flown by, I'm sitting on the deck one final time. It's barely 8am, and I'm sipping some Kenyan black tea from a simple blue cup. My mind wanders to reflect upon the past several months, and how much my life has changed. I couldn't ask for any more than I have. I've got family and friends I enjoy spending time with, a job I love, and lots of tea. Life is perfect.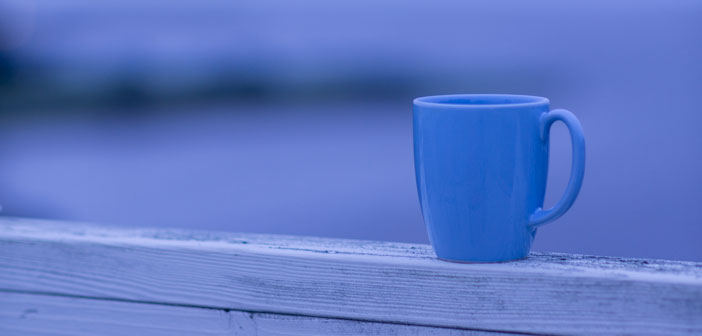 It's time to head home, refreshed and ready for what lies ahead.