When Zhena Muzyka was 24, she reached a difficult period in her life. Her son Sage was born with a kidney defect, and required surgery.  As a single mother, she struggled to pay the mounting medical bills, and things were looking grim. She reflected upon the strength of her grandmother and her family for inspiration.
Zhena shares, "She taught me a cup o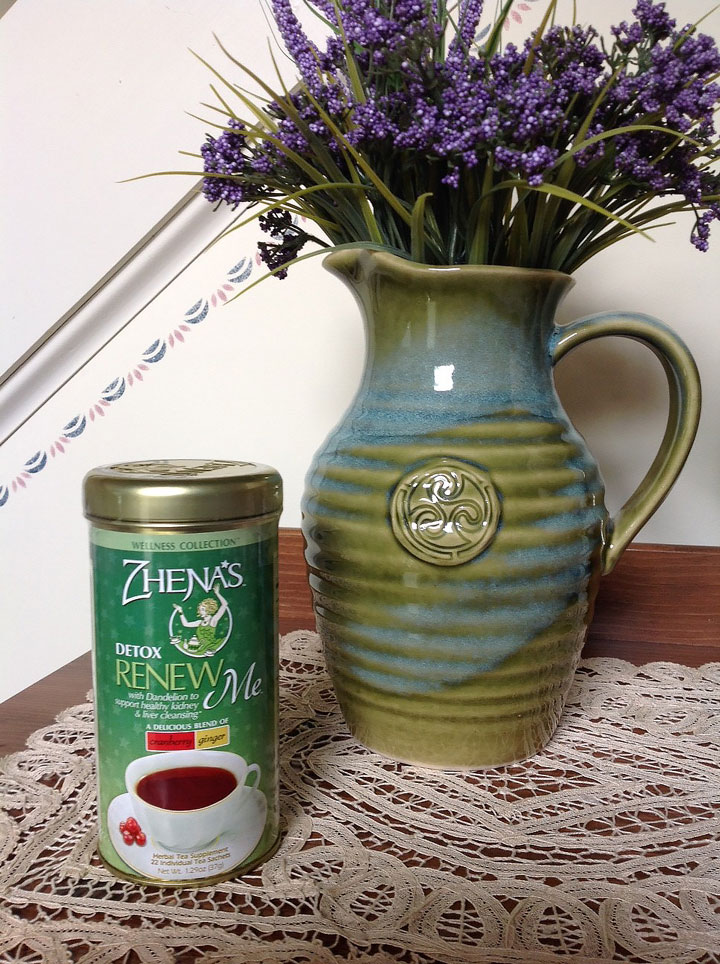 f tea and praying could fix anything. It became my healing rituals and my touchstone. Her teachings were the power of plants, the botanicals, the earth, and tea." Her love of tea lent itself to the creation of custom tea blends, and she planned to sell them, which would enable her to pay for the care her son needed. Zhena drew from her Ukrainian gypsy ancestry and began selling her teas out of a cart in small California towns. Her business, Zhena's, blossomed, and eventually expanded to major supermarkets across the country.
"As soon as I discovered tea, I was blending with herbs, essential oils. It became a deep passion of mine. I got certified as an aromatherapist, and I got really passionate about perfume making as well," she confides.
Zhena's unique teas included coconut chai, raspberry Earl Grey, and other creative blends. Zhena states, "Unusual combinations, taking classics and adding a twist with 100% organic and fair trade teas." She continues, "I sourced really exquisite essential oils from perfumers in Europe, and that was really what made it different. Teas had a perfume quality, a base note, mid note, high note, and a lot of flowers. I just followed my intuition, and created many floral combinations, taking my herbal medicine and my aromatherapy background and adding them to tea. That combination was what differentiated from other tea makers.
She states, "There's nothing new under the sun with tea, it's thousands of years old. For any tea connoisseur or tea purveyor it's really the magic of blending something in a unique way and having it satisfy the palates of certain audiences. That's what I always focused on, what would I love to drink, what would be inspiring, what would be different. I thought about what would make someone inhale a favorite scent, and feel like life was getting a mite easier. Whatever I did, I always focused on making sure it was uplifting."
Zhena is currently a major shareholder with Zhena's teas. This transition allowed her to focus on another personal goal, "I've been wanting to write a tea book since I was six years old," she reflects. She began to work on the idea for a book, which honors her family's gypsy heritage, and inspires others to pursue their life's passions.
After three years, she completed her book, Life by the Cup, Zhena designed each chapter to be read during the time it takes to drink a cup of tea. The chapters each begin with an inspiring quote, and include a meditative mantra.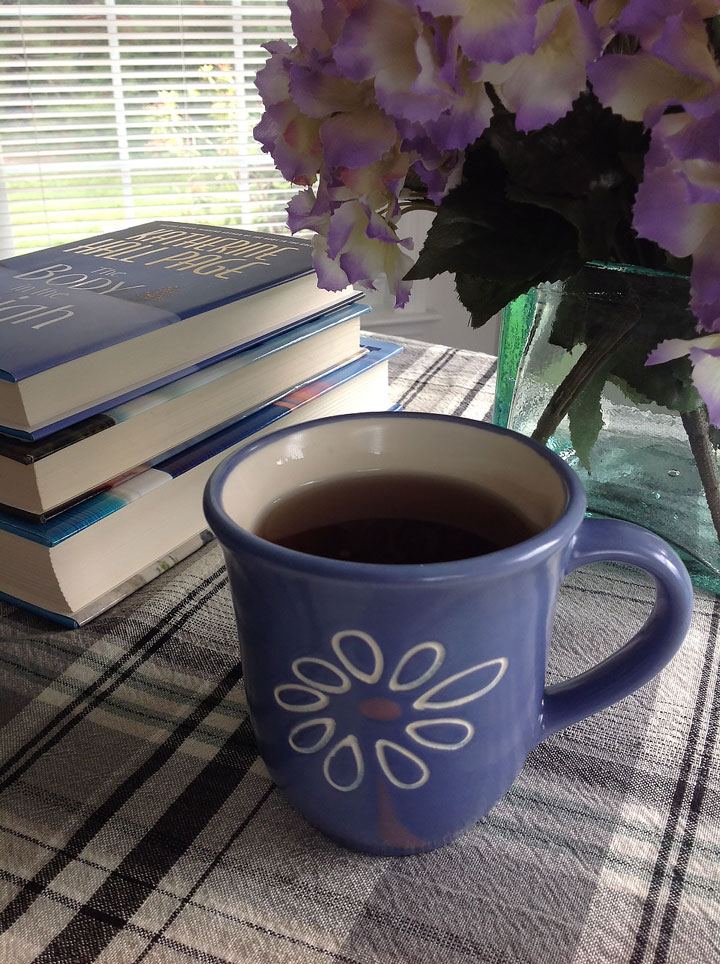 "At the end of the day, I realized that I was so inspired by tea, I wanted to write the inspiration behind each tea, instead of just stories. I realized the tea itself had a story. I went back in my journals and my memory, and then read my own stories. What happened around the times that I made various tea blends and the lessons I learned. It began to make sense to me, and it brought along an amazing sensation of self-discovery. Every day I had the discipline to sit down and write, while enjoying my cups of tea, and it slowly emerged in the format it's in.  What I experienced while writing is quite natural and organic," she says.
Her journey continues with her philanthropic work, Zhena serves as the Program Director of the Robin Hood Laptop Project, which is an organization that supports education for the students and teachers of the Idulgashinna Tea Estate in Sri Lanka.
Zhena explains her motivation, "There's nothing else in this life to do but to help others. I am entirely convinced that we are here to serve others, experience our creativity, to love and serve people. That's the point of life, as it is with tea."